PSEUDO STEREO WIDENER WITHOUT PHASE ISSUES
Polyverse Wider gives any mono signal the illusion of an expanded stereo image with an awe-inspiring amount of width. It's a unique stereo widener plug-in that is completely "mono-compatible" — any signal that has been widened will always remain in phase with itself, even when it is summed back into mono. Best of all, Wider is a completely free plug-in!
EXTRAORDINARY SPACE, PROFESSIONAL CLARITY

Supports VST2 / VST3 / AU / AAX plug-in formats 
For Windows 64bit and OSX 10.9+ 64bit
Wider 1.0 is still available for iPhone® and iPad®
Many stereo effects currently in use have the nasty habit of knocking signals out of phase. This can quickly make a track sound muddy and unbalanced, or make sounds seem flat and lacking in dynamics. But thanks to Wider's diverse all-pass and comb filtering algorithm, a natural-sounding stereo image is created. Your tracks can benefit from widened mono channels without compromising the phase between the sides.
Wider can be used to increase the stereo image of any mono signal up to 200% of full stereo for an extra wide, exaggerated effect. Because Wider cancels itself out when summed to mono, you can widen your tracks as much as you like without worrying over keeping your original signal intact.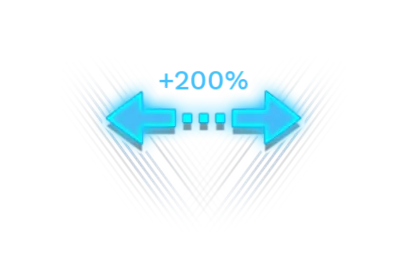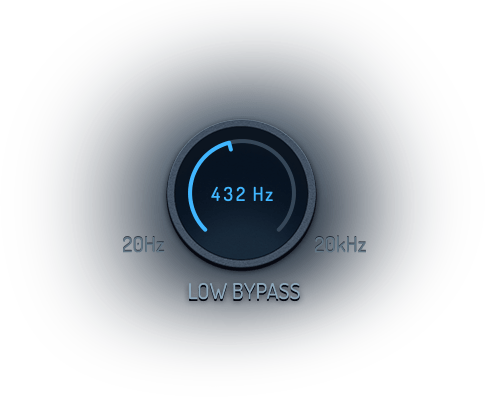 Now you can exclude the low frequencies from becoming expanded to keep your side information intact depending on the frequency you apply and bellow.
Now by pressing the mono button you can check how Wider sounds in mono for compatibility, disable it to keep your widen effect.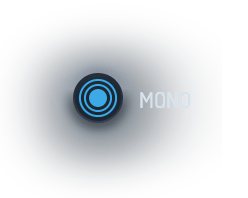 THE POWER OF POLYVERSE & INFECTED MUSHROOM
Wider is an expansion of the massively popular stereo effect from its plug-in sibling Manipulator. Developed in collaboration with legendary electronic music duo Infected Mushroom, Polyverse Wider can help you achieve the same depth and clarity their cutting-edge sound is known to have. No matter how experimental Infected Mushroom's sounds get, they always keep their channels clean, crisp, and translatable without sacrificing power. And now with Wider, you too can have expanded channels of extraordinary quality for free!
THE BEST FREE STEREO WIDENER
WIDER 1.0 FOR iOS AND iPad
"I use Wider on almost every song. It helps so much to be able to dial in the perfect amount of stereo spread on any sound, and it sounds better than anything else I've tried for this."
"Wider is an amazing way to get instant width without compromising your mono signal at all, it's MAGIC haha."
"Probably one of my Have most used plugins. Have demoed a few paid wideners and see no reason to change at the moment." User Review
"It looks as simple as it is effective and can 'go up to 11' on your width – that is, up to 200%!"
"One of my favorite things about this plugin is that it has no issue with phasing. I love when I find a free plugin and when a free plugin is awesome, I love it more."
"Wider has become an essential tool in my mixing. Everybody talks about the loudness wars, but width is incredibly essential to creating an engaging mix that fills the headphones and captures a listener. Wider doesn't create the mono compatibility problems of tools like chorus and the Haas effect, meaning wider allows me to fill headphones without worrying that my mixes will fall apart on Bluetooth and AI home assistant devices which are often mono."
"It stretches out your instruments for you with a spectrum that you can pull and push the audio on for the perfect effect. Like detuning, this effect can also be easy to go too far with, so watch out."
"The interface is eye-catching but incredibly simple. There is just one control; for the stereo width of the signal. Full stereo is reached at 100%, but the plug-in can be pushed up to 200% for a `more exaggerated, larger-than-life sound."
"Wider is an easy-to-use freeware VST plugin that does its job really well. I like to use this plugin often on pianos and guitars, for example, to give it a wider sound."
"Looking to add some stereo depth to a clap or snare or any other mono track ? look no further than Wider from Polyverse music. As you can see from the above image, simple and easy to use."
"Polyverse is the company that keeps on giving with yet another killer plugin, and this time it's FREE."
"Wider takes the popular stereo width section from the company's "Manipulator" Pitch Shifter plugin and offers it in its own standalone plugin."
"Wider takes the massively common pseudo stereo section from its sibling, Manipulator. It provides any user the flexibility to form the illusion of an enlarged stereo image.?"
"Wider is a free, fantastic little plugin made specifically for widening the stereo field of a track without causing annoying phasing issues."
Watch this video for deep dive look at the great ways to use Wider