A NEW KIND OF VOCAL EFFECTS PROCESSOR
Through unique granular algorithms, Polyverse Manipulator can dramatically alter the timbre and pitch of monophonic audio in new and unexplored ways. From subtly imposing pitch and harmonization, to a full-on sonic mangle that will leave you with a totally new sound, Manipulator plug-in is as versatile as it is creativity-inducing.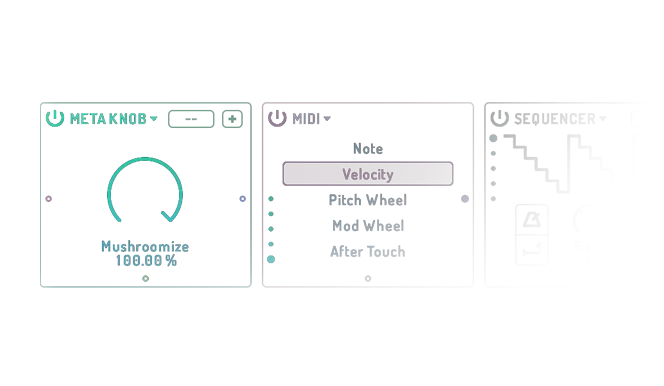 VIRTUALLY ENDLESS

MANIPULATION
Equipped with 10 different effects including pitch shifter, formant shifter, harmonics shifter, sound smearing, granular alternator, pseudo stereo and more, Manipulator can take a normal vocal and transform it into a complex, entrancing new sound. Other monophonic and rhythmic sources work particularly well with Manipulator.
Like I Wish, Manipulator allows users to accept MIDI data in real time, allowing pitch shifting to be controlled on the fly via MIDI controller. Didn't like the vocal melody in a take? Play it the way you hear it! Manipulator transposes pitch seamlessly and adds a unique texture to incoming audio. Manipulator supports up to 4 polyphonic voices when used with a MIDI input.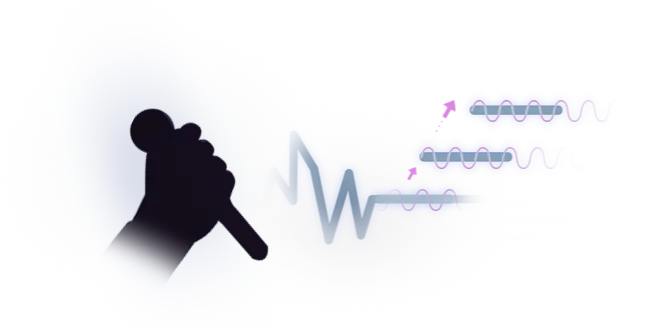 INFECTED MUSHROOM'S "VOCODER ON STEROIDS"
Developed in collaboration with iconic electronic music duo Infected Mushroom, Manipulator makes many of Infected's signature vocal production techniques available for all to use. Throughout the many-years development process, Infected used ever-changing prototypes of the plug-in to produce their albums and live performances. This "artistic feedback" process is what allowed Manipulator to naturally morph into the ultimate voice transformer it is today.

LIVE ACTION BY INFECTED MUSHROOM
OMG I SOUND LIKE A SYNTHESIZER
"Manipulator is incredible. It is the lowest latency, lowest CPU drain and crispest sounding live pitch-shifting algo I have ever used. It's modulation section is amazing and fun to use. It allows me to do what I do. Without it I don't know how I'd achieve what I'm able to. It's unique and absolutely invaluable. It would be a bargain at 3 times the price."
"Even though it has a million creative features, I use Manipulator for simple and clean pitch shifting. Manipulator has, hands down, the smoothest formant I've ever heard. Super clean, fast, and natural sounding."
"Manipulator excels in the creative stage of the production process. This should be a go-to for the EDM producer, sitting down with their computer on a wet Wednesday afternoon, without a specific idea in mind, but enough spare time to build a track."
"It is an excellent, powerful, and versatile tool for manipulating vocals (and other sources). The possibilities are endless, and you could easily spend a few hours playing with it just for fun! The MIDI pitch control and harmonization functions are also very useful."
"Manipulator is an excellent, powerful and versatile vocal (and other sources) manipulation tool. There really is no end to the possibilities and you could find yourself losing a few hours just playing with it for fun!"
"This plug-in is a game-changer for vocal processing. I managed to do things I could never think of before and this led me to start singing on some of my own newest records."
"Manipulator is one of my go-to's for tweaking sounds. You can get so many interesting FX from it that you can't get with other tools."
"I'm super passionate about creative vocal processing and Manipulator has become central to what I do. It's unparalleled combination of power and simplicity make it a go-to for my favorite tricks and new ideas. To put it another way, Manipulator is just insanely FUN."
"If you enjoy warping and manipulating sounds beyond the recognizable but still making them usable, it looks like Manipulator is for you."
"The Polyverse Manipulator is designed to warp your voice and instruments into completely new sounds. Perfect for use at the creation phase of a track, it's a great plugin to go to when you're finding it difficult to get an inspiring sound."
"Manipulator can just make crazy sounding textures when layering it on vocals or instruments."
"It is easy to get great sounds from Manipulator. The pitching, formant, and harmonics all sound smooth and lack the digital distortion that can appear when transposing audio."
"Create insane vocal effects in realtime."
"This is one of my new favorite mangling plugins. If you are looking to transform, mutate, morph, mutilate, mangle or sonically disfigure a vocal or literally any other audio input, the Manipulator will do the job!"
"This tool is an absolute BEAST! Not only can it modulate a voice, it can take in a MIDI signal and affect the pitch of the processed audio signal. This can be done monophonically, to emphasize the notes of a melody, or to give a sound an "auto tune" feel"
"Manipulator is much more than a plain pitch shifter. It simply asks you to think outside the box and create something completely new and original."
"The plugin offers close to infinite transformation possibilities due to the ten built-in effects. Whatever the combination you choose, the goal is coming up with entirely new sounds and textures to make the vocals on your tracks stand out."
"If you're looking for a clean digital vocoder, look no further. Manipulator comes in strong with a more modern approach to its sonic characteristics. It is more than just a vocoder. The Manipulator can handle all your vocal mangling and warping in one, making it an excellent mid-market investment."
"The sound design in horror films can put your audience directly into the experience. In this article, learn about the history of horror music scores and spooky sound design, and how to make them, whether you're a musician or not. There are lots of tips on what sounds and techniques work well in the genre including Polyverse Manipulator."
"Manipulator is a pitch shifter VST plugin that really excels at transforming vocals. You can easily create vocal harmonies or tweak the vocals so much that they sound like a lead synth instead of human voices. Both results are really easy to achieve with Manipulator."
This video tutorial shows how the plug-in works, how to use it, and more!
MAKE MANIPULATOR YOUR NEW VOICE TODAY

Save on Manipulator when you get the Infected Mushroom Bundle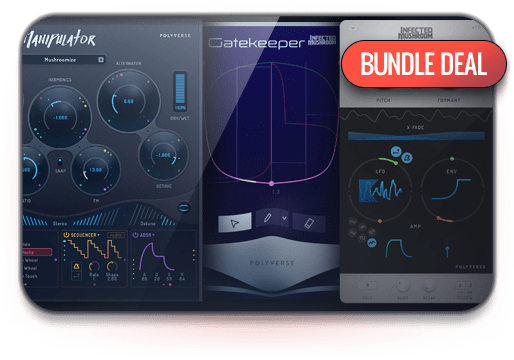 Manipulator + Gatekeeper + I Wish