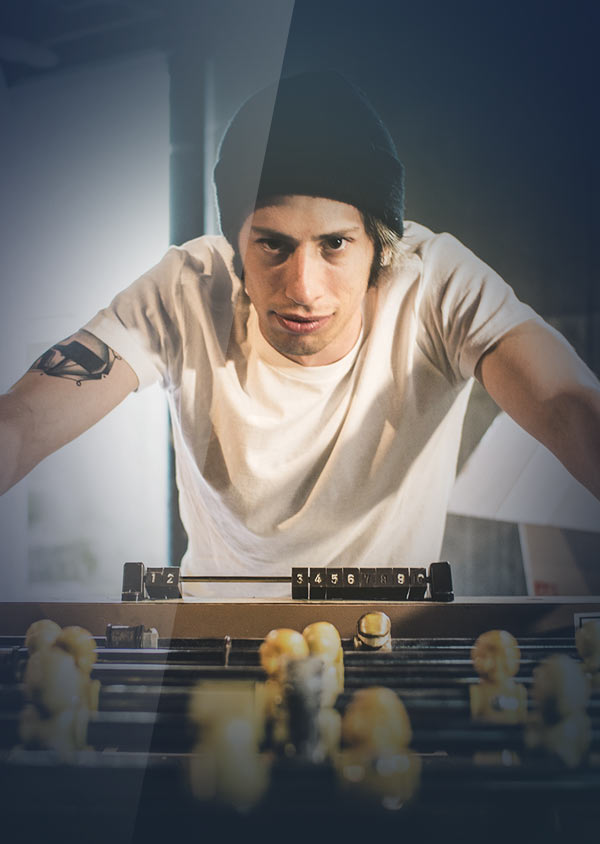 AMIT EREZ
(THE SECRET SEA)
Is a cult-status indie icon from Tel Aviv, now living in Portland, Oregon. As one of Israel's first indie singer-songwriters, he quickly became known for his incredible guitar finger-picking skills and emotionally-charged performances. Since emerging in 2003, The Secret Sea has gone on to inspire countless indie musicians.
Between the years of 2003 to 2009, Erez released four albums under his own name. In 2011, however, he started the band "The Secret Sea" and released a highly acclaimed self-titled LP in 2013. Upon relocating to Portland in 2015, he adopted the band name as his solo identity and went on to release his first self-produced record titled "Everest". The record was engineered by the legendary Larry Crane at Jackpot! Recording Studio.
"IMMEDIATELY, YOU GET INSPIRED."
The Secret Sea's first thoughts on Gatekeeper
"I like to be surprised by something that is not my natural "go-to" that then becomes part of my palette. Gatekeeper inspired me to layer guitars — both rhythmic and lead parts — to get these insane rhythmic patterns going. That's something I've never done before or even thought about doing.
You don't have to be a genius. You just move the buttons back and forth. You hear the result very quickly. Immediately, you get inspired. You get to explore new territories."
Polyverse Artist Interview: GLASYS & The Secret Sea
GLASYS & The Secret Sea: Petals ft. Manipulator and Gatekeeper