Comet Reverb: Trails of beauty
A REVERB IN A CLASS OF ITS OWN
Enhance your vocals, melodic instruments, and drums with the beauty of Polyverse Comet — a reverb plug-in of unparalleled lushness and versatility. Envelop your sound in breathtaking textures of unbelievable clarity while creating living, breathing space in real time with Comet's unique preset morphing capabilities. Experience trails of beauty that are pristine, dramatic, and one-of-a-kind.
Comet is best designed for creating beautiful trails of sound. It does not aspire to model the physics of a room. Instead, it captures the essence of a beautiful reverb. Elevate your vocals to glow within your mixes. Polish your melodic instruments to shine with the lush richness of Comet's quality. Breathe even more life into your music by using Comet to add unique textures to your ambient sound effects.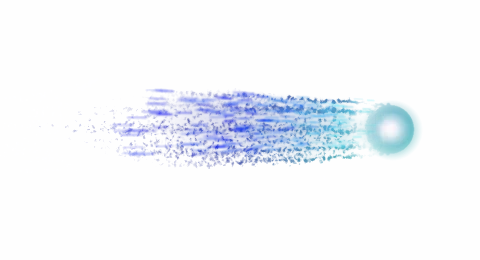 REVOLUTIONARY

PRESET MORPHING
Comet's advanced morphing capabilities best sets it apart from more conventional reverb plug-ins. Using variable gliding controls, you can smoothly transition or "morph" between up to 5 different preset settings. And with the ability to lock specific parameters, you can have even greater control over Comet's wide-ranging versatility and flexibility.
Comet's algorithm was meticulously designed to have lush, immediate density, smooth and silky tails, and beautiful expansive tones in every shape and size. We also created its internal saturation and detune algorithms to give Comet a balanced, yet warm character unlike any other.
Comet's algorithm is so unique and beautiful that we instantly knew we needed to share it with the world. Once you hear Comet, you'll fall in love.

"Comet is my new favorite reverb and probably one of the best plugins on the market for producers and engineers like me who are always looking to create new textures and experimental shapes of sound."
"Comet is showing up on every song I write/demo and on all my major label productions in Nashville. I can't get over how lush, clear and smooth the tail is!"
"A wholly unique take on reverb, Polyverse knocks it out of the park with Comet. While limited in some sorts, the versatility and quality of the reverb makes this very much worth your money."
"Out of this world. Comet is exceptionally rich, fluid, smooth, and epic, and we'd have no hesitation in recommending it on that basis alone."
"Comet is entering the market aiming to support musicians that mix themselves and sound designers who are looking for a new idea to shape their sound beds. I see Comet also as an ideal effect tool for ambiances and pads with an excellent lush sound. Overall Comet has a beautiful and luxurious sound and is straightforward to use."
"If there's one thing that Comet does particularly well, to my mind, it's very bright reverbs"
"Comet is such a great reverb! It is invisible when you need it to be, but also a showstopper when something special is required. It is so great to have a single tool that covers the day to day AND sound design. Thanks guys!"
"Comet is 4K audio. LOVE it on immersive long tails, the resolution and definition is unbelievable"
"Gorgeous, lush sounding reverb. Great design, easy to use. Create very long tails, make pads from any sound. 5 morphing slots mean unusual reverb transitions. Automatable for precise control. Parameter locking."
"Comet is an incredibly dynamic reverb unit that blew us away. We thought it was so awesome that we ought to update our Top Reverb plugins list!"
"This is a plugin that isn't emulated on any piece of hardware but has an incredibly rich and epic tone and it's unique ability to seamlessly morph between presets makes it perform like an instrument in itself."
"Comet's true brilliance is in its refinement. Rather than cloning or emulating a reverb, Comet was created to be pristine, dramatic, and totally unique."
"This beautiful reverb plugin has been designed amazingly to create beautiful and soulful sound trails. It offers you more control on sound effects with its various built-in features."
"Comet's silky, pristine reflections sparkle like no other reverb I've used so far. It's "unnatural" in the best possible way, which makes it perfect for ambient sound design"
"Literally, every time that I try to make an ambiance effect, I pull out this plugin, and I'm done in a matter of seconds. It fits in the mix quite easily because of the super convenient color shift slider that allows you to brighten or darken the tone and control the mids with the damping sliders. It has a perfect musical detune and diffuse knobs that allow you to modulate it, and it allows you to saturate the reverb through the input gain slider."
Watch our in-depth video manual and see what Comet is truly capable of:
DISCOVER TRAILS OF BEAUTY