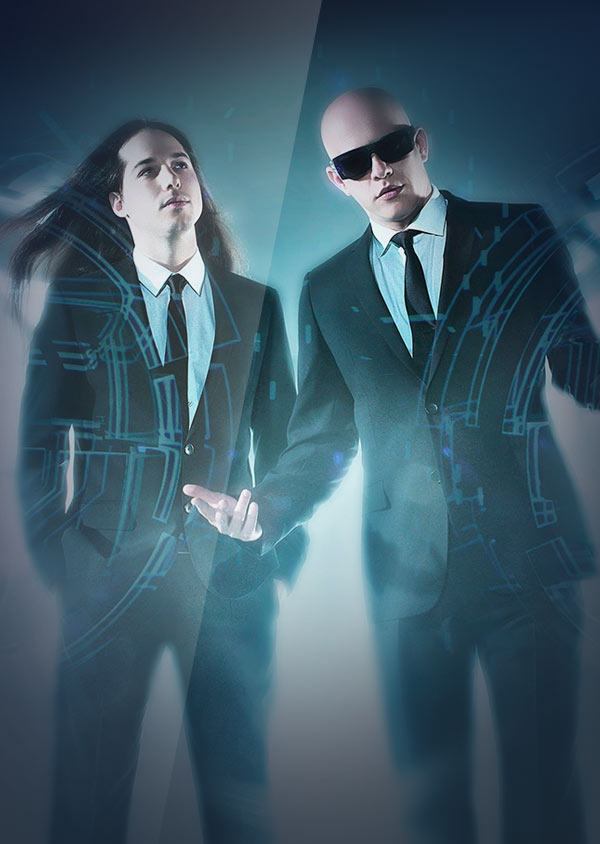 ELECTRONIC DANCE MUSIC LEGENDS
Infected Mushroom are best known for their sonic innovations and pioneering of the Psychedelic Trance genre. Twice ranked amongst the world's "10 Best DJ's" by DJ Magazine (the bible of the EDM scene), and with over 14 million hits on YouTube and a #8 position on the Billboard charts, the Israel-bred, L.A. based duo Amit "Duvdev" Duvdevani and Erez Eisen have created one of the most powerful kingdoms in the world of dance music.
Following the success of Infected's 2009 album "The Legend of the Black Shawarma", Erez and Duvdev delivered their most multi-faceted electronic album to date with "Army of Mushrooms" in 2012 on Dim Mak Records. More recently, the duo released "CVII", a long-awaited sequel to their critically acclaimed 2003 album "Converting Vegetarians".
Adoring fans continue to congregate en masse for Infected Mushroom's averaged 120 show/year tour. Their jaw-dropping live performances never fail to impress with psychedelic visuals, their trademark enigmatic vocals, hypnotic arrangements, and psy-trippy synthetic rhythms.
Infected Mushroom continues to sell out shows around the globe and all walks of life gather in attendance for the same reason: to experience the world's greatest Psy-Trance band of the decade.
"THE WORKFLOW IN THE STUDIO IS SO MUCH FASTER. "
Infected Mushroom's first thoughts on Manipulator
"Let's hear something new. Here comes Manipulator…now it's a serious sound! It's very easy to transform vocals into synth sounds and create other unique sounds. The workflow in the studio is so much faster. From humming to final result it makes everything so interesting, fun, and unexpected!"
Infected Mushroom Workflow Demo
Manipulator Live action by Infected Mushroom